I'm tired of my same ol' summer toes. Red. Orange. Pink. Coral. French. Blah. Even purple and black aren't doing it for me anymore. So I'm thinking: If you can't go out on a limb in the middle of triple digit summer temps, when can you? I mean, they're just toes, right? So I've decided: No need to toe the line any more.
InStyle Magazine
made these suggestions for pretty polish and sandals combinations. And while I may not be springing for the $754
Giuseppe Zanotti
numbers that they're pushing, I'm thinking the suggested colors--both polishes and sandals--can easily be achieved on any budget. Here are some of my favorites: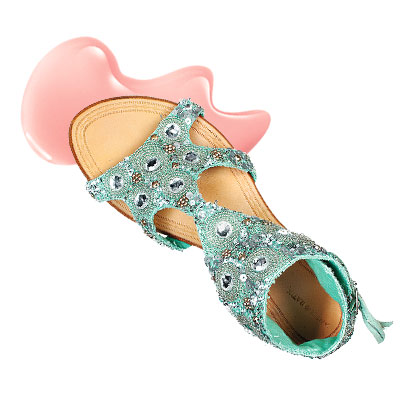 Sally Hansen Petal Pusher polish & Antik Batik Palmer Beaded Flat T Strap Sandals in aqua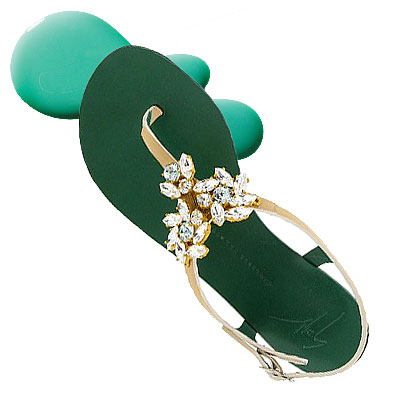 MAC Peppermint Patti Nail Lacquer (no longer available; but same color is everywhere) and Giuseppe Zanotti sandals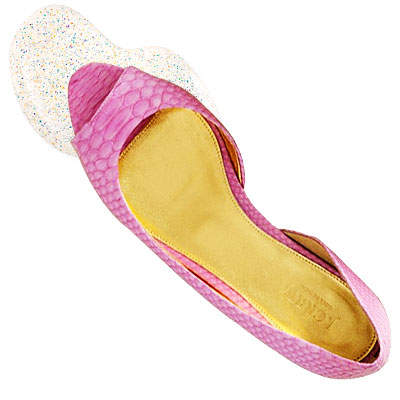 Confetti-inspired nail polish (Nars) and J. Crew embossed leather sandals (no longer available; but again, the same look/color is easy to replicate)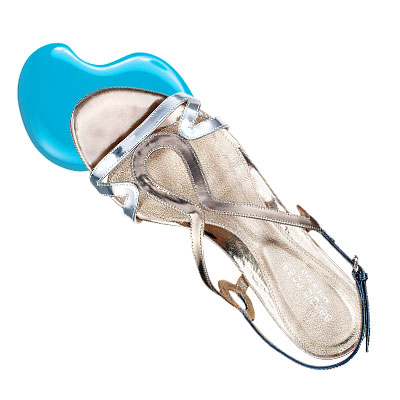 No Room for the Blues OPI polish
and
Sergio Rossi Metallic Sandals
Look out
Ulta
. It's time to get funky.