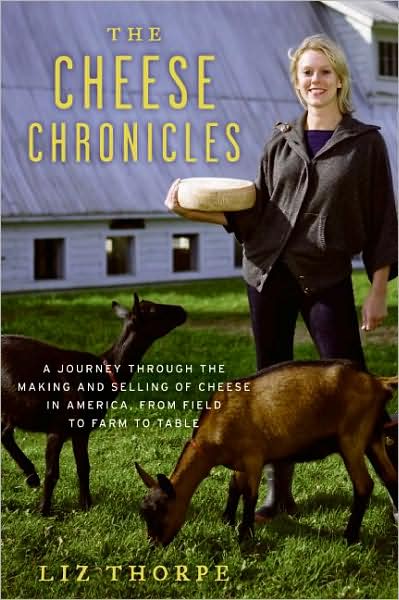 Knowing of my freakish and never-ending rapture for all things queso, one of my besties, Kayla, surprised me by sending
this book
yesterday! Woo hoo! It's always big fun to open the door to the strapping, brown-clad UPS guy -- particularly when you're not expecting him!
Here's what the book's publisher has to say:
"The Cheese Chronicles
is an insider's look at the burgeoning world of American cheese from one lucky person who has seen more wedges and wheels, visited more cheesemakers, and tasted more delicious (and occasionally stinky) American cheese than anyone else.
"
I haven't started reading it yet, but I CAN'T WAIT to do so. Organized into nine chapters, author Liz Thorpe also provides a bunch of fantastic "sidebar" comments, such as:
I'll See Your Piquancy and Raise You Peppery
Tasting with Your Nose
Why I Hate "Swiss" Cheese
Why is Goat Cheese White?

Cheese, how I love you.
Huge thanks
, K ... mwah!
I leave you with some eye candy from
Murray's Cheese
in NYC, where Thorpe is second in command: