A little over a month ago I blogged about
the prevalence of orange and purple
this summer. Well guess what three colors
In Style Magazine
is touting as fall's hottest? Teal, papaya, and amethyst (must we use such esoteric terms as "papaya" and "amethyst" to describe orange and purple? So silly).
I'm still somewhat uncertain about these
trends.
Who originates them, anyway? I didn't get a vote (I'd have gone with a mustard gold, tawny port red, and chocolate brown [notice my food/beverage common thread?]); but here are a few of
In Style's
suggestions for "working fall's best colors:"
Teal
:
Papaya
:
Amethyst
: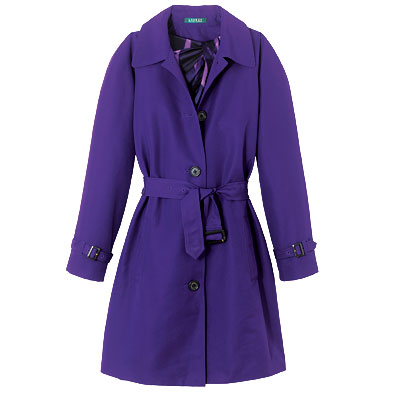 Lauren by Ralph Lauren Polyester faille coat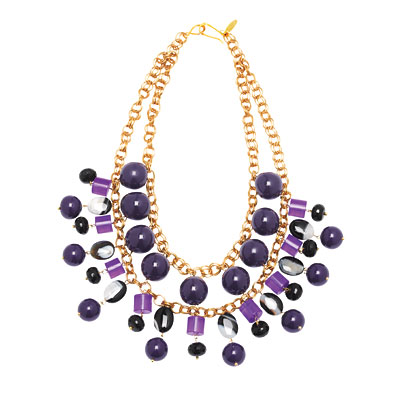 Wendy Mink Jewelry - Gold vermeil, resin, amethyst and agate necklace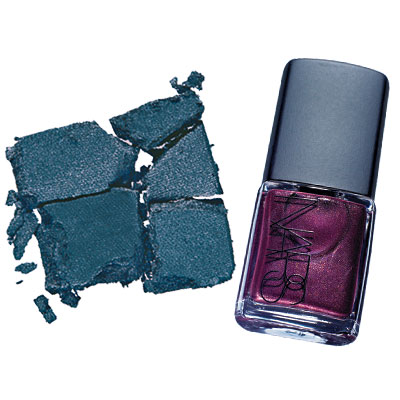 Maybelline New York Expert Wear eye shadow in Night Sky & Nars nail polish in Tokaido Express

Take 'em for what they're worth. I'll probably channel my fashion advice through Robert Frost and take the road" less traveled by, And that has made all the difference." :)